New Delhi.
This photo
China
is of. If you belong to the news then it will remind you of the situation in China. We are talking about air pollution and smog. there was a time when
Delhi-NCR
Just like the big cities of China used to be wrapped in a sheet of smog. In Beijing, everyone used to wear a mask. Schools, colleges, government institutions were closed. The level of air pollution was quite alarming. But China waged a war against this air pollution in 2013 and now after 7 years the situation is that the level of smog and air pollution in its cities has fallen to a great extent. Now people don't have to worry. China took many big steps for this. We can also beat air pollution by adopting measures like that. Let's know about it…
By 2012 the situation was very bad
By 2012, the situation in China was very bad due to air pollution. The air level in 90 percent of China's cities was many times higher than the set standards there. Only eight of China's 74 major cities had air pollution below the prescribed level. According to some reports, every year five lakh people died prematurely due to air pollution in China.
War broke out in 2013
China was criticized around the world due to air pollution and smog-covered Chinese cities, especially Beijing. Pictures of Beijing people wearing masks were being published in the global media. In such a situation, China decided to take effective steps to overcome this problem.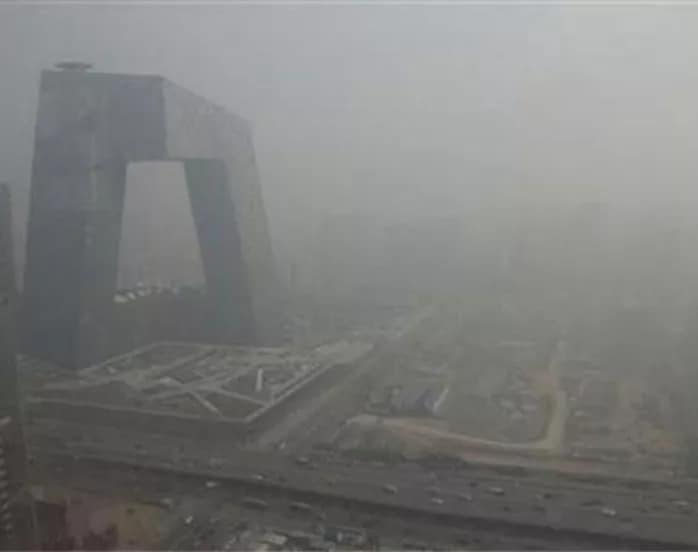 The big cities of China used to be wrapped in a blanket of mist.
China implemented the National Action Plan on Air Pollution in 2013. The government had decided to spend $277 billion on this. With this, the plans started being implemented. It was implemented on a war footing.
China took these steps
1. Factories were moved or closed from North China and East China. This was done to reduce air pollution. Production was reduced in many factories.
2. China significantly reduced the use of coal in the country.
3. Dismantled vehicles were removed from the roads and the number of cars on the roads in Beijing, Shanghai and Guangzhou was reduced.
4. Approval of new coal based plants was stopped. Even if given, they were kept away from Beijing and big cities.
5. The plan to install big air purifiers in big cities was started.
6. Fresh air corridors were built, under which trees were planted on a large scale.
7. Low carbon parks were created in big cities, that is, those areas that emit less carbon.
8. Industrial activities in China were reduced. Many coal mines were also closed.
9. Many steps are still being taken by the Chinese government to prevent and reduce air pollution. A target has been set to reduce air pollution by 60% in major cities of the country by 2020.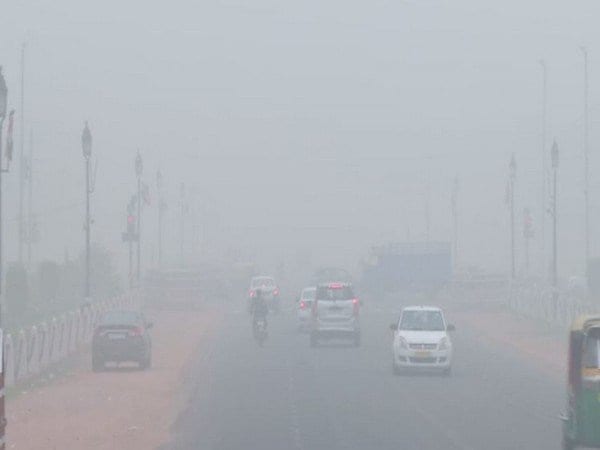 Such is the situation in Delhi these days.
Immediate ban on the use of stove
Just as smog and air pollution have increased due to stubble burning in the areas of Punjab and Haryana of India. Similarly, in China too, it was increasing due to the burning of the stove. In Beijing, coal was previously used as a fuel in 4 million homes, schools, hospitals and offices.
People used to use it for protection from cold. The government suddenly banned the use of the stove. This caused some trouble to the people, but it helped a lot in reducing air pollution. People were provided with natural gas or electric heaters instead of stoves.
quite controlled
According to the reports of many important agencies, the pollution in Beijing and other cities of China has come down by about 50 percent. Now the blue sky is starting to appear in Beijing. The closure of schools has stopped. People now leave their homes without any hassle. The government also created a new environmental control body.
74 cities in China were first selected to reduce air pollution. In these, schemes were implemented according to the standards. The effect of this was that the level of PM 2.5 pollutant in the atmosphere decreased by 42 percent between 2013 and 2018. At the same time, the level of sulfur dioxide decreased by 68 percent during this period.
392 factories were closed in 2014 itself
Beijing was the most polluted city in China. The government did most of the work in improving the air of Beijing. In 2014, 392 factories were closed there. In which cement, paper, textile and chemicals were prominent. Orders were given to reduce production by a third in steel and aluminum factories.
Read also: Delhi-NCR Pollution LIVE: Delhi government issues health advisory, telling people how to avoid pollution
Read Hindi News see more online Live TV News18 Hindi website. Know related to country and abroad and your state, Bollywood, sports world, business News in Hindi.
.